Directories define a cottage as a small, simple, cosy house, usually in the countryside.
This defines Cottage Kit Homes which provide understated value for money rather than 'grand designs' which are beyond the reach of most people and often a waste of money.
Cottage Kit Homes offer one simple concept with many options, which ensure you get the home you need and desire. Essentially, we provide a blank canvas on which you paint your ideal home. Examples of the options available are to be found by clicking on the tabs to the right. But, these options are only limited by your imagination.

Cottage Kit Homes is a dedicated brand of Norscot Joinery Ltd a leading Scottish timber frame kit supplier to self-builders wishing to build in the countryside. With over 30 years' experience in this market sector Norscot will ensure your project is a success.
Latest News & Views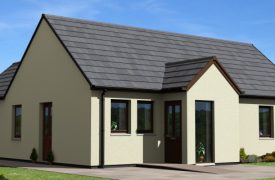 Take Building Your Home Into Your Own Hands With A Cottage Kit Home
In October 2016, the UK government announced its plan to build 100,000 modular homes during this Parliament. The...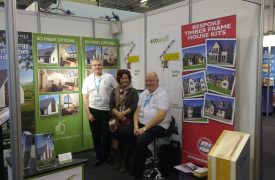 Managing director Peter Body and technical director Jason Fraser share a moment with a happy customer on our stand at the Northern Homebuilding and Renovating Show in Harrogate. The show was a huge...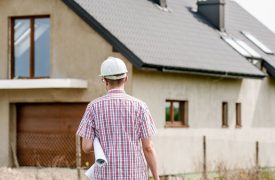 Read More